Hi David
Thanks for supplying the lightweight scaffolding system for LR5 Submarine Rescue Vehicle. The system has already proven to be light and versatile and has given us the capability of conducting maintenance inside the workshop and outside in the yard. The components are light and simple to construct, the adjustment gives us the ability to adjust the height for several different maintenance scenarios and the ladder is robust enough to enable tools and equipment to be safely carried to the work platform.
Glyn Overal
Rescue Assets Manager
I have passed on your contact details, with a vote of confidence, to my contacts should they be in the market for some scaffolding…
Thanks again Viktor,Take care….
Christine Wright
Business Manager | Tasmania Police Academy
Thank you to the team of Global Scaffold Sales. Our Quick Pro Scaffold Tower arrived with prompt and friendly service and delivery. It was removed from the box and set up simply within minutes ready for use.
Very impressed and would recommend your company to anyone with need of a scaffolding system.Thank you once again.
Julie Ward – Budget Signs
We've been very happy with pricing and service to date, and haven't yet shopped elsewhere for our requirements. I believe the team has worked with me in all enquiries mentioned below, altered order quantities to suit our budget and turned them into sales. The most recent stair enquiry is for a project at scaffold stage after Christmas. Enquiring for a budget allowance around then. I attached a few images. Great product.
Thanks & Regards, Kevin Reilly
M. 0409 450678 | P. 07 40 450 678 | F. 07 40 450 678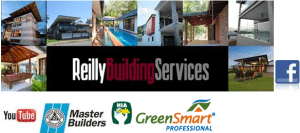 Reilly Building Services